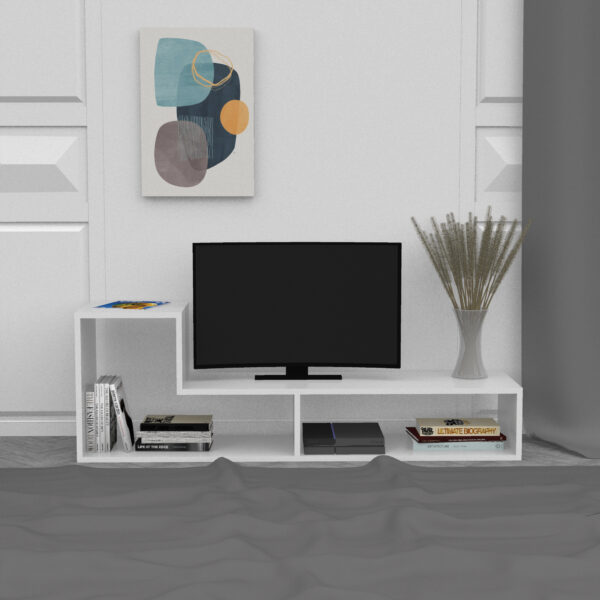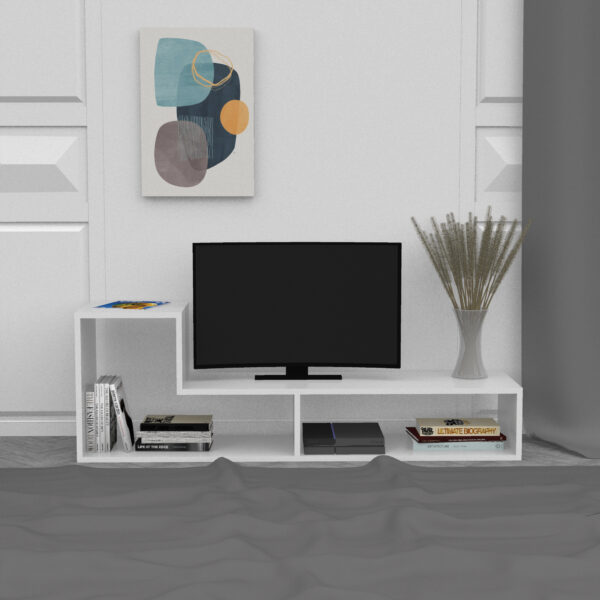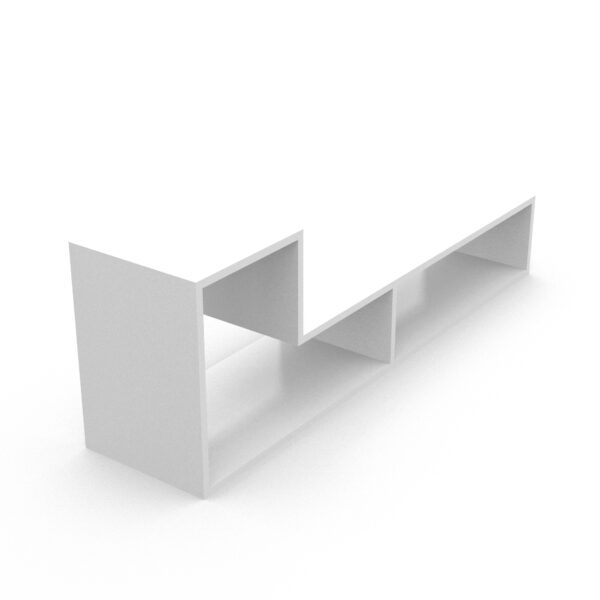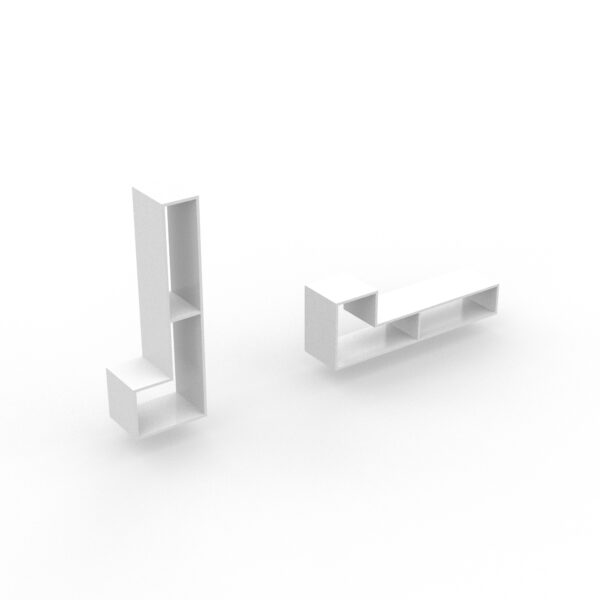 L Shape TV Console Table-Book Stand (White)
$99.00
Multipurpose TV Stand that can hold your decorations, media center, collections, picture frames and many more. It can be put in the entryway and you will have a huge display shelf, where your room will look full and organized.
FOR SINGLE PART
The dimensions are 63 L x 16 W x 15.2 H inches.
Longer size of the top is 45 inches
Shorter size of the top is 14 inches
Made up of Euorepean Engineered Wood and Highly Sturdy Material, this modern TV Stand is going to add space and color to your room. Having various and customized storage it can fit all your decorations and displayable items into one stand. All the small things that mess up your room, don't worry, this stand has a space for it all.
This Item has 2 variations, can be bought single piece or as paired. Paired variation is two identical L shape TV stands that can be put up to for multifunctional use. The advantage of getting both is that the parts are adjustable that means you can put it in any shape that is provided in the images and can be designed however you like. It can be designated into 12 various shapes giving you different and stylish look and the good thing is if you don't like the shape of it you can change it anytime. Addition to that it will provide you with more storage space, increase of TV Space and some fashion to the room.
The Stand can be designed in the style of a "U" Shape, "L" Shape, "bookcase" style, "space-bar" style, can be put-on upside down, downside up and more. Don't think it will not meet your stylish standards because one of these shapes will surely catch your attention.
The Minimalist L Shape TV Stand can be assembled quickly and easily and all the hardware that may be necessary are provided. Its prosperous- modern structure the TV Stand will provide a safe, enjoyable and long use.