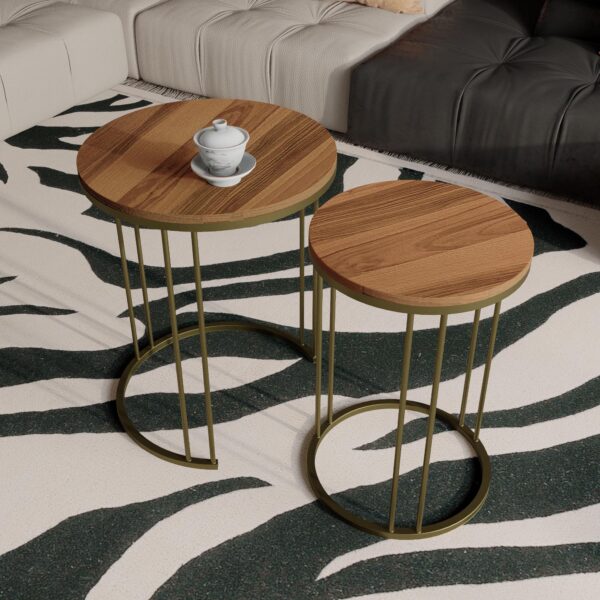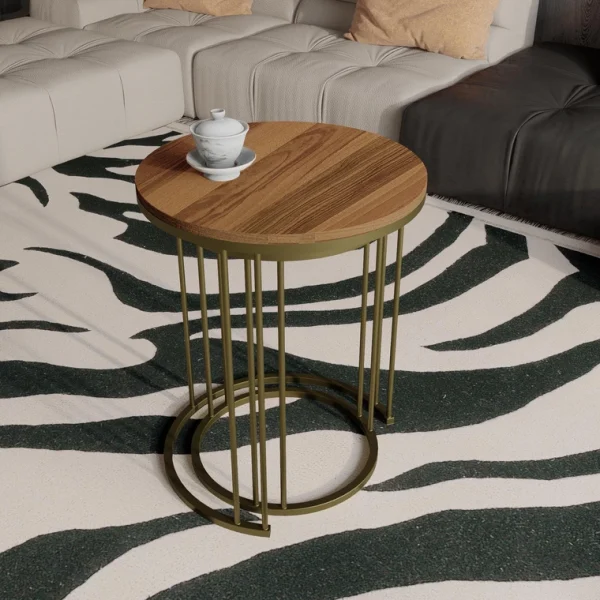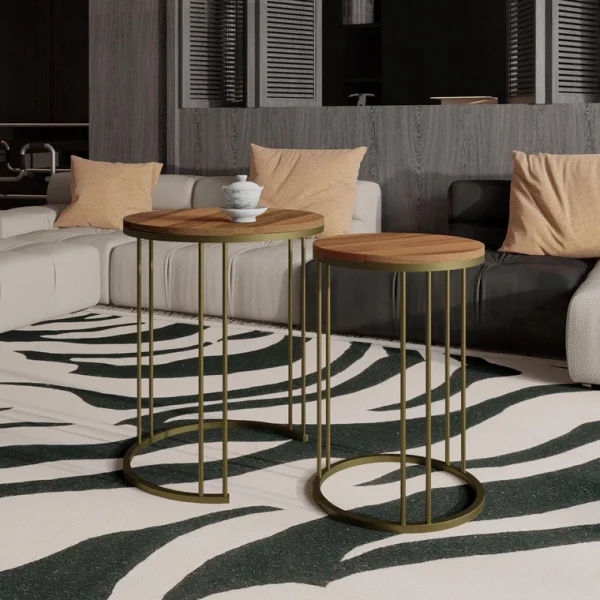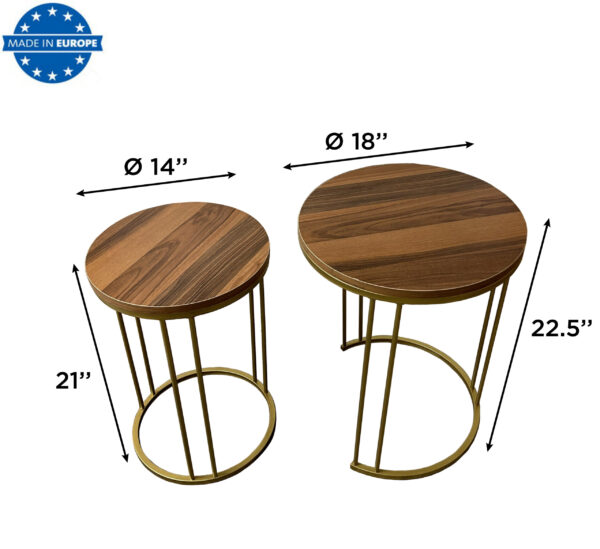 Elegant Round End Table
$99.00
Set of 2 Elegant Round End Tables: This set includes two exquisitely crafted round end tables, adding a touch of sophistication and functionality to your living room, bedroom, or balcony decor.
Versatile Usage: These tables serve multiple purposes, making them ideal as nightstands beside your bed, coffee tables in the living room, or even as decorative accents in any corner of your home.
Sleek Walnut Finish with Gold Accents: The tables feature a sleek and rich walnut finish that effortlessly complements various interior styles. The elegant gold accents on the legs and edges add a luxurious and refined touch to the overall design.
Small and Space-Saving Design: With their compact size, these end tables are designed to fit seamlessly into smaller spaces, making them perfect for apartments, condos, or cozy living areas. They optimize space without compromising on style or functionality.
Easy Assembly Process: These tables are thoughtfully designed for easy assembly, allowing you to set them up quickly and conveniently without any hassle. The included instructions and hardware ensure a smooth and efficient assembly experience.
Sturdy and Durable Construction: Crafted with premium materials, these end tables are built to withstand daily use. The sturdy construction ensures stability and longevity, providing you with durable furniture pieces that will stand the test of time.